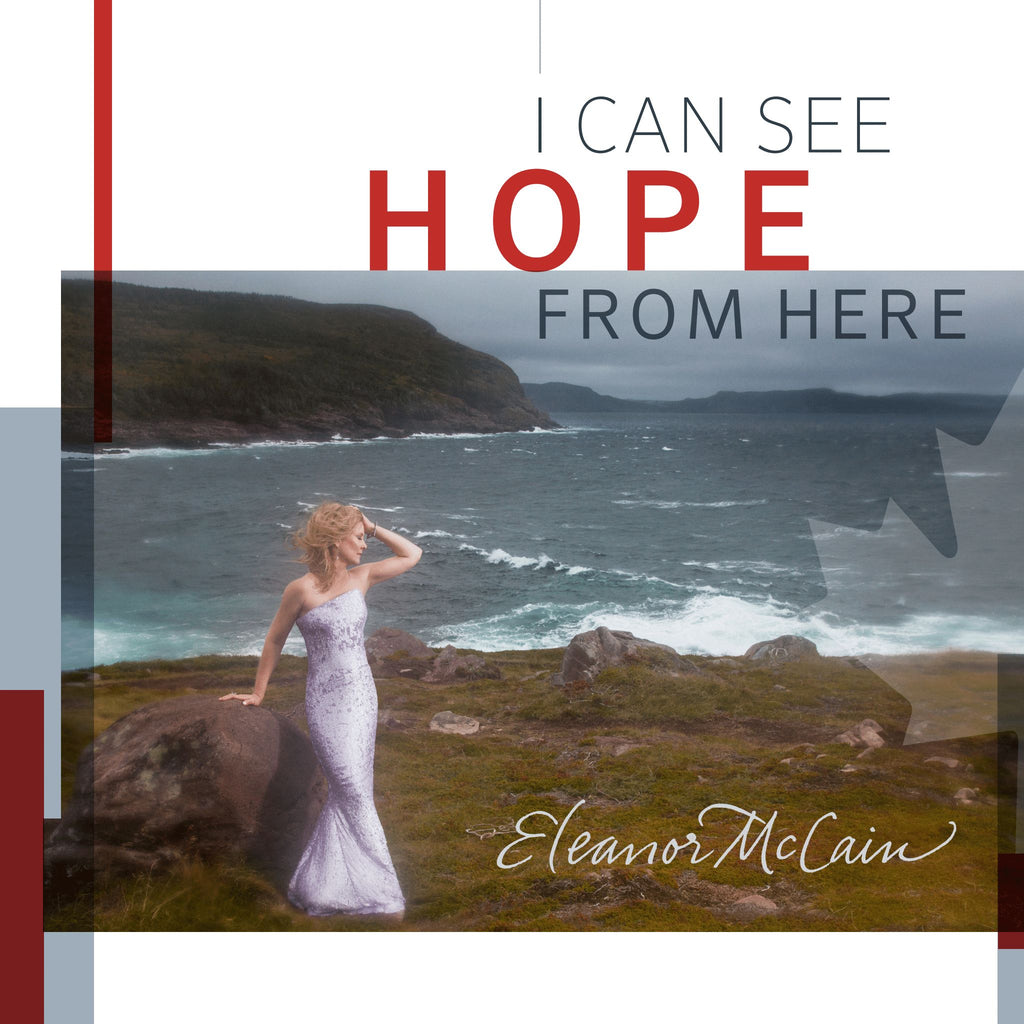 A celebration of Canadian music, I Can See Hope From Here offers solace and warmth as the world begins to emerge from a pandemic that not only profoundly affected humanity as a whole but dealt a seismic blow to the performing arts community. 

I Can See Hope From Here, is a collection of 14 favourite tracks from True North: The Canadian Songbook, Eleanor McCain's most ambitious project to date - produced by Don Breithaupt and featuring the creations of 14 arrangers, 28 guest artists, and 10 symphony orchestras from across the country. I Can See Hope From Here not only offers a cross-section of the many musical flavours of Canada's vast songbook but also serves as an apt reflection of the country's ethos of strength and diversity. 

"The honest emotion and powerful spirit of Canadian music has always inspired me," says McCain, "especially now as we begin to emerge from a very dark and uncertain time. Though I'm not a songwriter, as a long-time interpreter I have the deepest admiration and respect for those who can capture and convey deep feeling through music and words."

I Can See Hope From Here was released on September 24, 2021, and is available on CD and digitally here on the website and on Apple Music.
ORDER NOW
STREAM
LEARN MORE